The Lucid Chronicles: Orson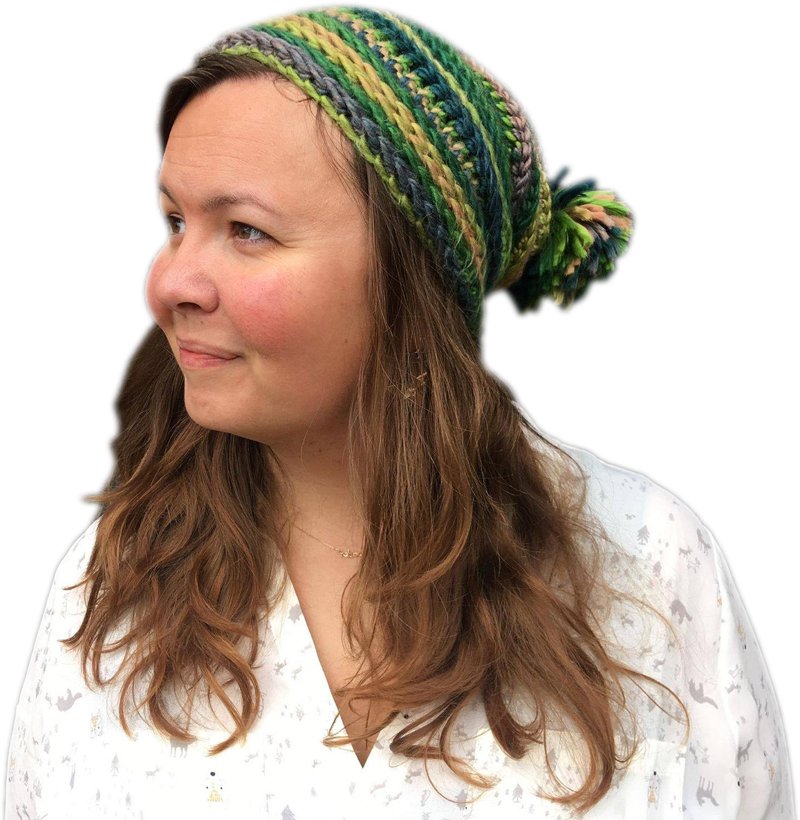 Book: The Lucid Chronicles: Orson
Author: David J. Pearson
Date read: 03/06/19
Available on: Hardcover, Kindle

I received a copy of The Lucid Chronicles: Orson by David J Pearson in exchange for an honest review.
The Lucid Chronicles: Orson is a brand new dystopian science fiction series by indie author David J. Pearson.
Taking place in a world that's ravaged by pollution and a corrupt government-like organisation, Orson struck my interest immediately. Humankind has used up all of Earth's resources. The solution? Send people to the moon to mine for materials and promise them a chance at a new life.
Chapter one introduces us to the protagonist, Orson. We're shown what life on the moon is like – dreary, predictable, and not at all what he signed up for. The highlights of his day are seeing the attractive tram conductor, Estan, and having drinks in a dirty bar with his friend Hugo after work.
This chapter already brings the action. A mining explosion after which Orson blacks out, helplessly clinging to Hugo's lifeless body.
David's writing style and story gripped me from here, mid-chapter. There was no reliance on cliffhangers at the end of every chapter, like many writers do. Instead, David compelled his reader to turn the page with an interesting story concept.
Orson finds himself on a wild adventure against a corrupt government, Unity, when he unwittingly lands in with Lucid, the resistance organisation.
I don't want to get into spoiler territory with this review, so I'll stop with the plot points here. But I'd like to make a few writing notes.
Portrayal of Female Characters in The Lucid Chronicles: Orson
I'm not going to lie, I was a bit taken aback by the introduction of Estan, the first female character we meet.
"The tram master was none other than Estan Harvey, the most beautiful woman on the moon. One of the only women on the moon, in all truth. His heart fluttered just thinking about her. […] He knew that she was the figment of fantasy for every other straight male on the six a.m. work run but this didn't bother him. Orson had never actually spoken to her. The pre-journey scripted safety talk over the intercom was always met with wolf whistles and jeers by the other miners as her soft tones echoed through the cart, and Orson's occasional participation couldn't be classed as conversing." (The Lucid Chronicles: Orson, page 3)
With this kind of opening, I will admit that I was rolling my eyes and almost dreading what was to come, thinking Orson was going to be full of these sexist remarks.
But I was pleasantly surprised this wasn't the case! David has created not only strong female characters, he's given them high ambition and motives. Bravo!
The female characters are leaders, innovative, motivators, supporters, loyal, angry, feisty, and ready, willing, and able to rise to a challenge. It's refreshing for a male writer to create female characters in this way and I wholeheartedly commend David on it.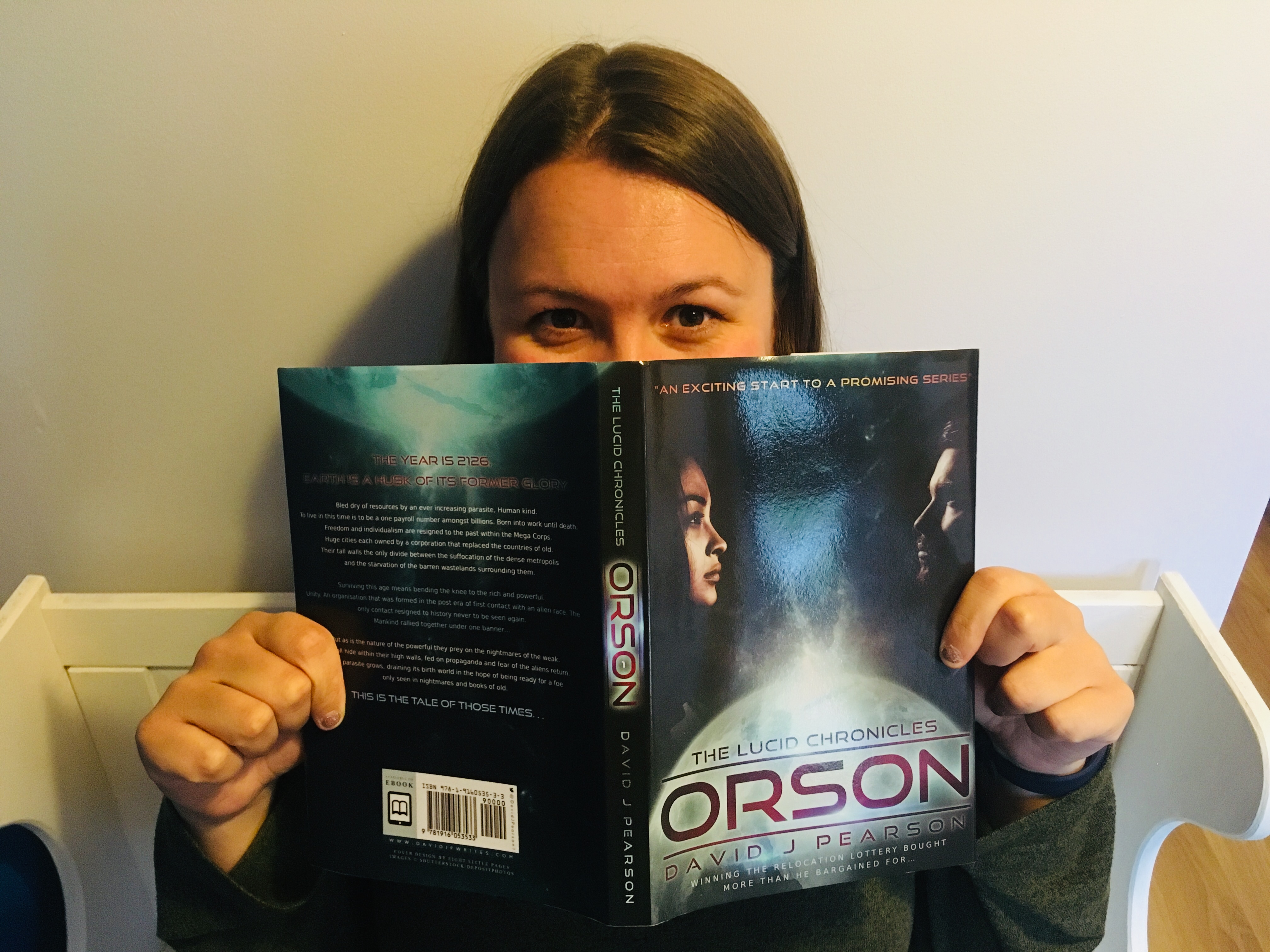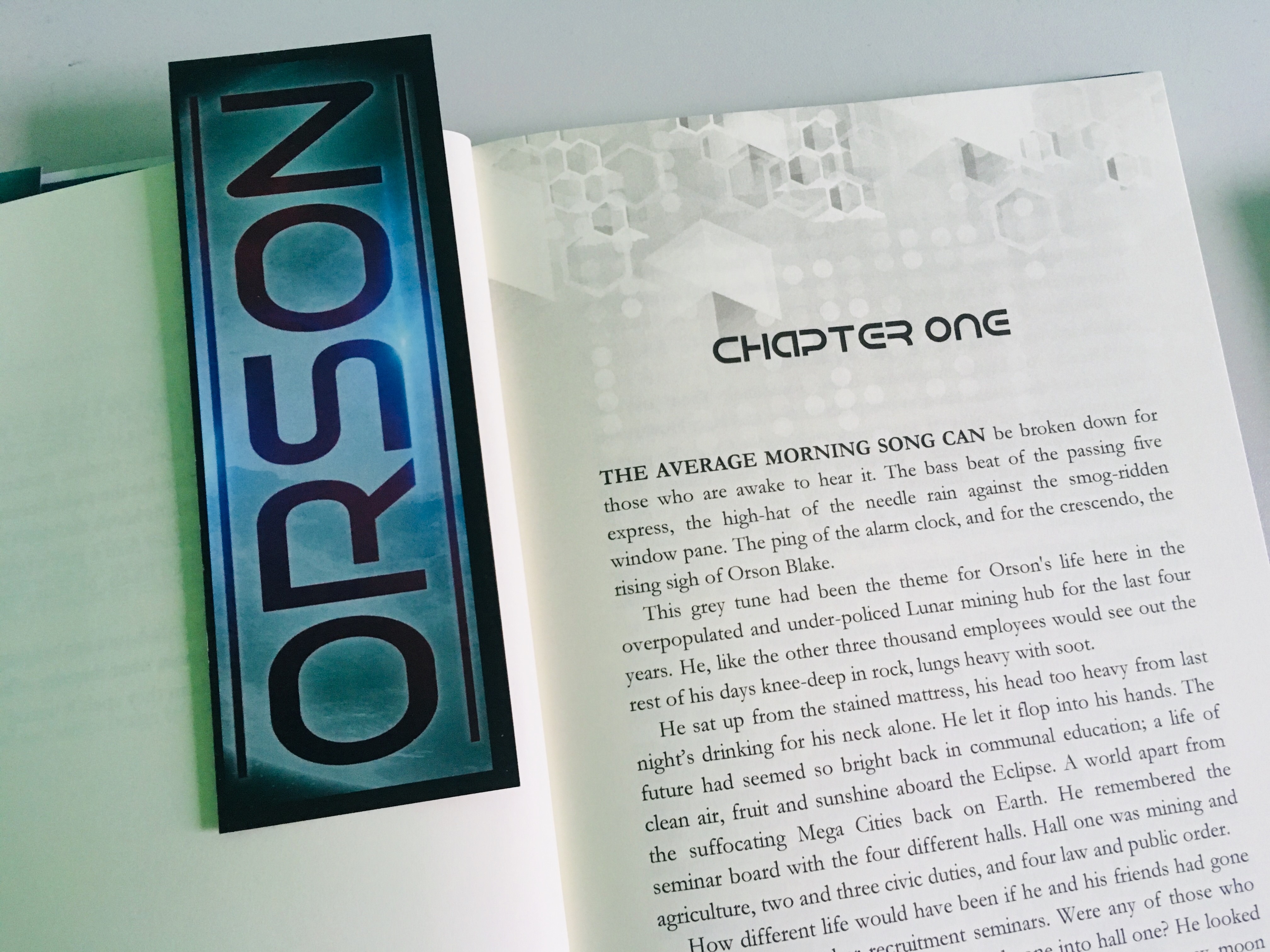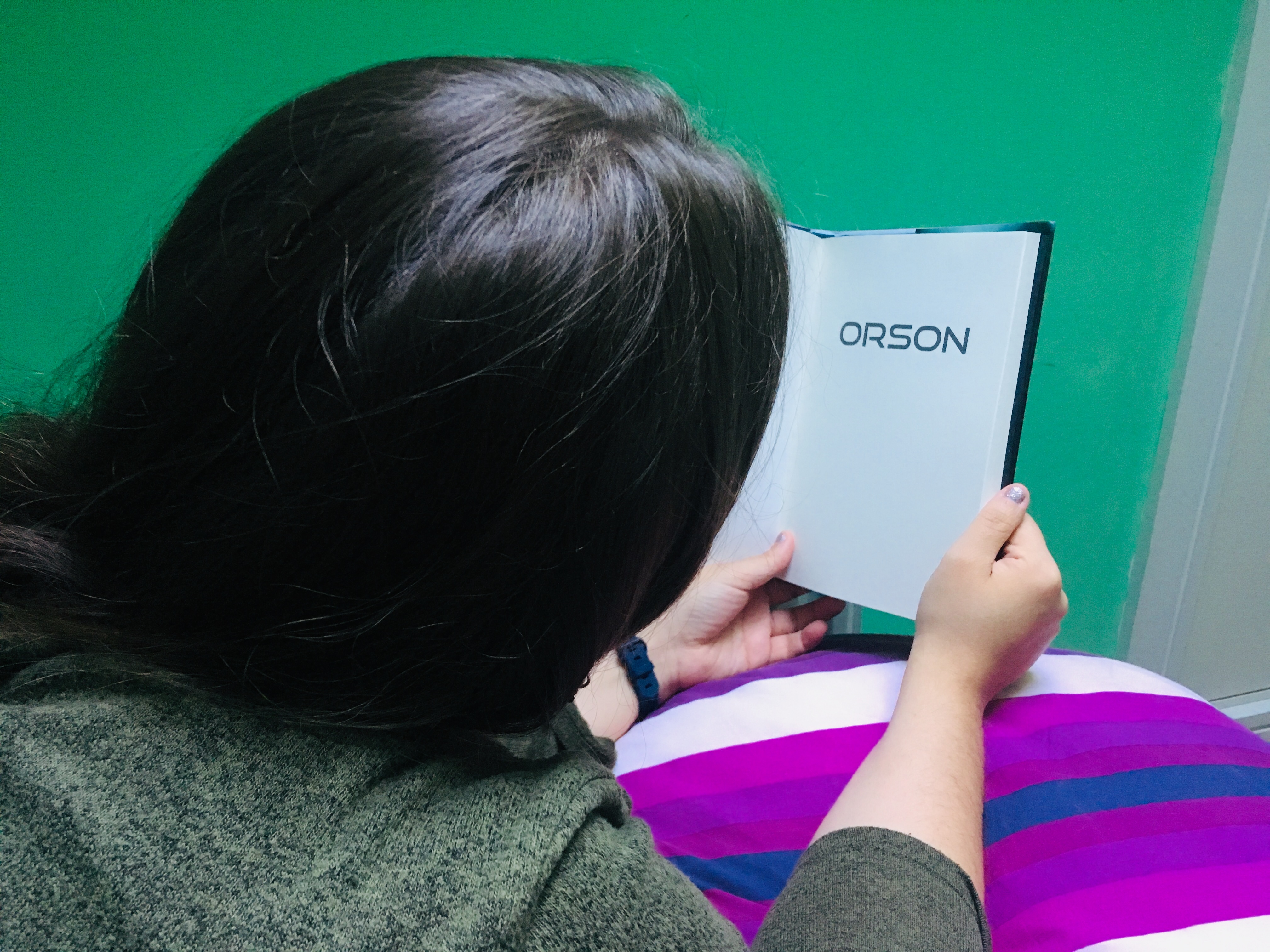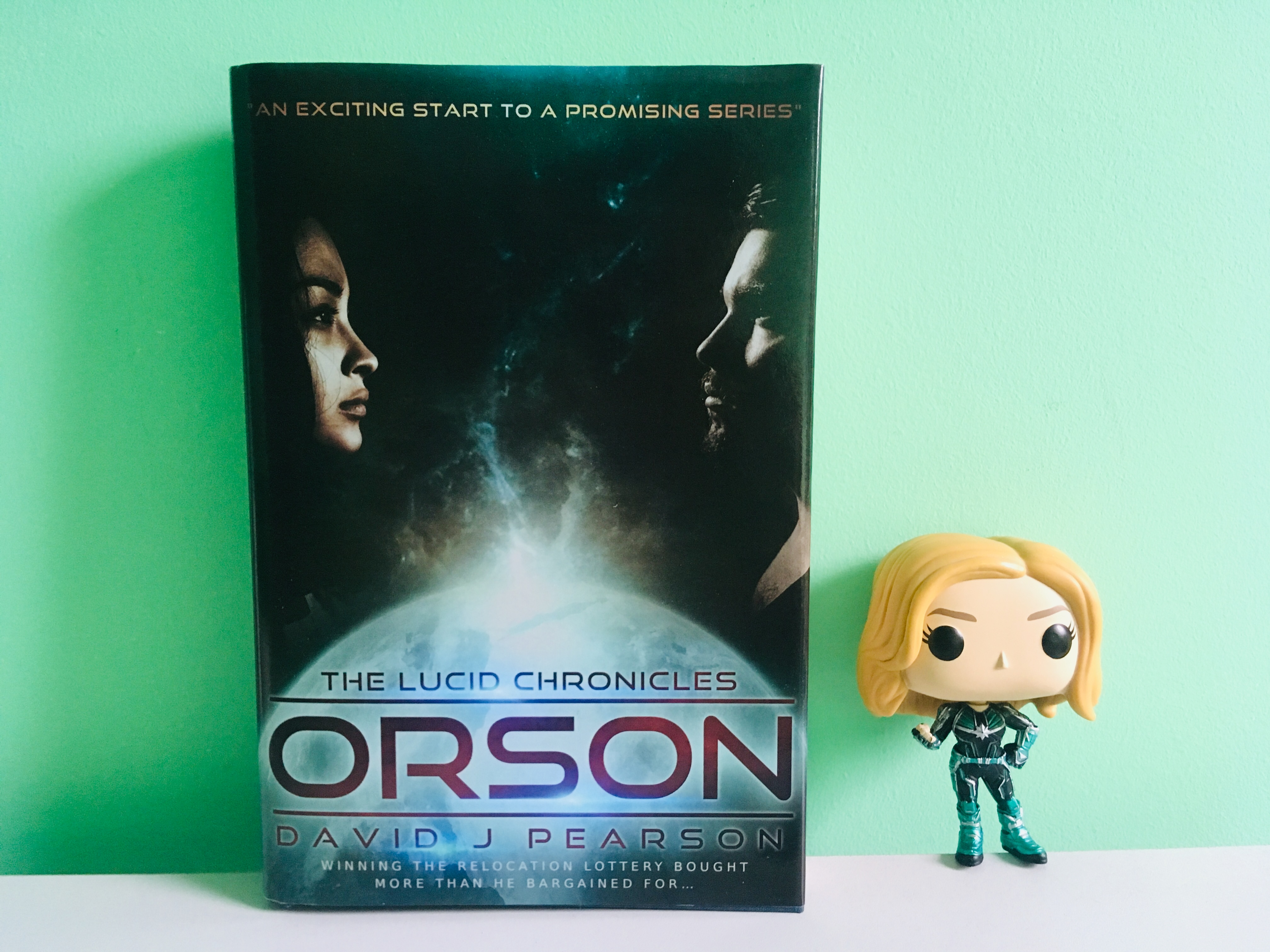 Passage of Time
The story progressed very quickly… to get through that plot in 247 pages, I guess it had to.
One thing, and probably my only real criticism of the book, is that I would have loved more insight and connection to the period of time that was actually occurring.
In phase one of the book, I felt the time pass as it should have; a series of weeks.
The next phase, however, I felt was too fast paced. In this space of time, I feel like there could have been a lot more character development and progression, with characters getting to know each other better, sharing backstories, and just generally going in depth.
It wasn't until a statement that Orson realised he'd gotten much closer to Estan over the last few weeks that I actually got a sense of how much time had passed. I felt disconnected from the characters here (but I will say, only here) and wish there was more of this connection shown to the reader.
I'm of the opinion that more connection, and more showing the reader those growing connections, is better. Yes, the reader was told it has happened, but I didn't feel it.
There was one other part of the book, towards the end when the main characters went on a journey, that I felt was way quicker than it should have been. Some explanation or discussion around this would definitely have helped with around that, for sure.
Earth, the Moon, and the Mega Corps
We all know I'm a total environmental hippie, doing my part every single day to make our planet a healthier place (12 years, people!)
So David's dystopian Earth broke my heart. Because it was so, so close to what's a very real possibility for our future.
A planet ravaged of all sustainable life, congregating in gigantic, destructive cities (known in Orson as Mega Corps), with a wild, lawless life existing beyond their borders. The world was farmed, fished, mined, and polluted beyond any hope of recovery.
Environment – 0
Humankind – 1
And not the good kind of winning. This is NOT a world anyone wants to live in, let alone grow up in.
So obviously, creating an alternative option for Earth's citizens is appealing to the characters. Sadly, the first step is mining on the Moon to send those resources back to the ones remaining on the planet.
I love the realism that David creates. This type of future is one that I truly fear for our planet, and it hit so, so close to home for me.
Overall Thoughts
For a first time author, David J. Pearson has nailed it.
I'll not hold the occasional misspelling or punctuation error against him at all. I'm reviewing solely on the content and writing style of Orson, and David definitely has a story to tell, and one he should be proud of.
I'm rarely sucked into a new series the way I was sucked into this one – and left wanting more at the end. That's a huge thing for me!
There were also a few passages that were so beautifully written I re-read them a few times.
So, amazing story, David!! Thank you for letting me read and review, I'm truly honoured. Cannot wait for the next installment so I can learn more about Orson's adventure!
Pick up your copy of The Lucid Chronicles: Orson on Amazon UK for Kindle & Hardcover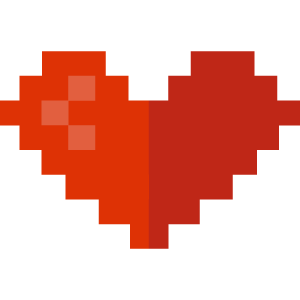 If you liked this review, also check out: